Tome 1
[
]
Gorog Drin. Before the drop down, keep to the right, there is a small ramp to the right of the Medical Supplies.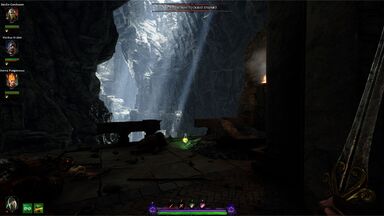 Drop over to the right side and follow the path around to the first Tome.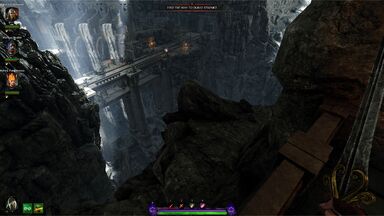 The first Tome is sitting at the end of the small bridge.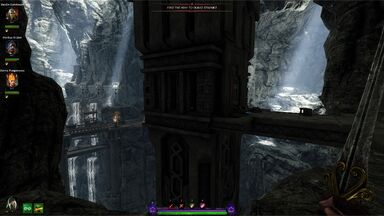 Grimoire 1
[
]
As you reach Duraz Stromez, before climbing down the stairs there is some scaffolding you can climb onto by the exit of the room.

Follow the scaffolding to the left.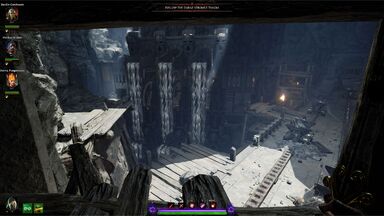 Head for a room in the back containing a crate, and the first grimoire.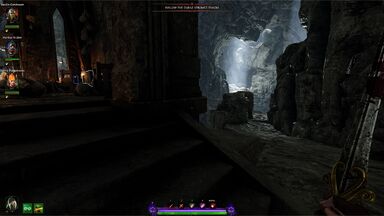 Tome 2
[
]
When you come to a Lever that needs to be pulled in order to extend a gear-like bridge. Drop down behind it.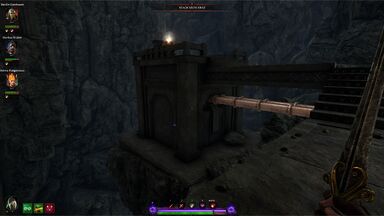 The second Tome sits on the ground.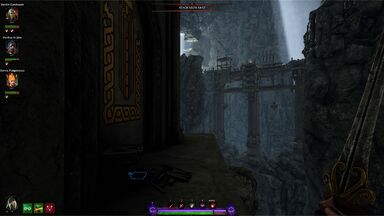 Grimoire 2
[
]
After pulling the lever, return to the start of the Kuchungkuchung area, where a ladder leads you downward.

Now that the bridge has moved, you can drop down underneath it.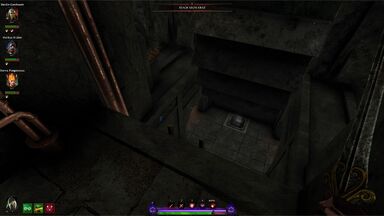 Turn left at the bottom, the second Grimoire is in a chest. The right path will lead you back out near the lever that moved the bridge.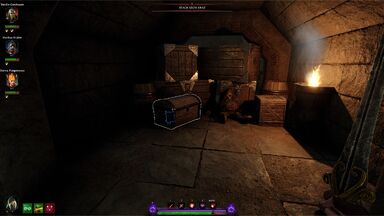 Tome 3
[
]
Kron Khaz. The third tome is found inside a mine cart in the big room, upper level.