Grimoire 1 (part 1/2)
[
]
In the cave system after the first bridge, drop to the bottom and head towards the center pillar.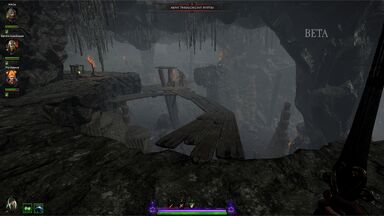 Grab the Keys from the skeleton.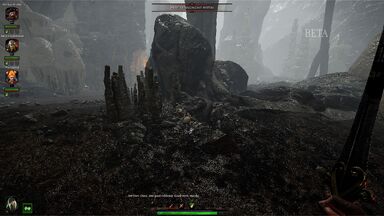 Tome 1
[
]
After the cave system, climb the ladder right before Freznik's Footbridge.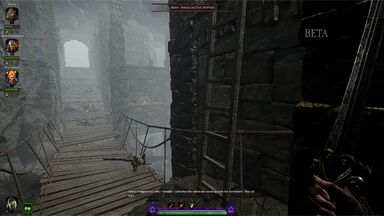 The path will take you around to just on the other side of the bridge. Jump onto the right railing from the sand pile (not shown in the screenshot, as it was added later with an update) and then to the other side. This way this jump if fairly easy. The first Tome is inside the crate.

TIP: you can also reach the top by walking along the protrusions along the wall above the stairs that lead out. You will have to jump toward the platform (straight, not outwards)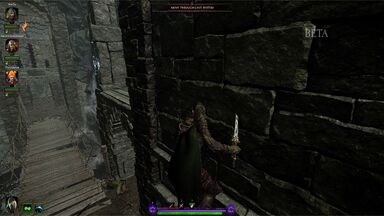 PRO TIP: If you jump at the Tome from underneath, you can pull it through the floor.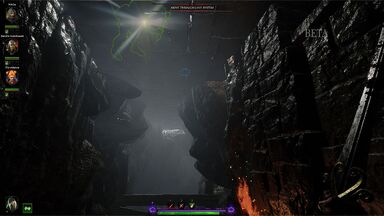 Grimoire 1 (part 2/2)
[
]
Later, just before you cross the bridge, look to the right.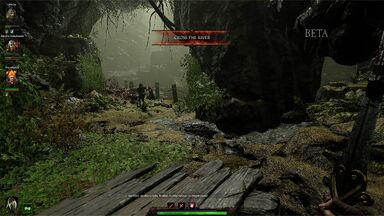 Peer over the edge and you will be able to unlock a chained up Chest containing the first Grimoire. Note: In recent updates this chest is glitched, but if you look out past the chest and into the water you will be able to unlock it.
Tome 2
[
]
In Buckhorn Gorge, follow the path around the outside. The second Tome is located in an overturned crate after the first drop at the end of the upper path (it loops around).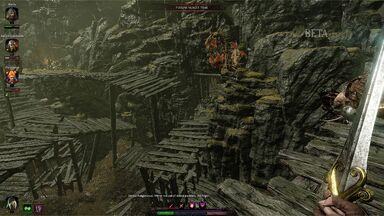 Grimoire 2
[
]
In the swamp with the flesh tents, drop into a small tunnel at the end of the long ramp (from where Kruber is standing)

Aim for the small ledge here. Fall (don't jump), then immediately turn to the left and keep holding the forward key to fall in the direction of the tunnel.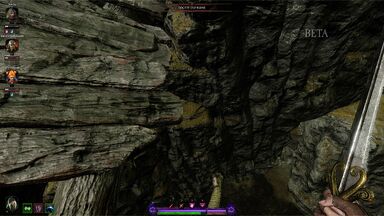 The second Grimoire is in a chest in the cave.
Tome 3
[
]
The third Tome is found at the far end on the upper floor of the Old Chapel after a short jump.