Tome 1
[
]
After making your way through the first burned house, drop down and head right. Continue all the way to the end to see this ruined building.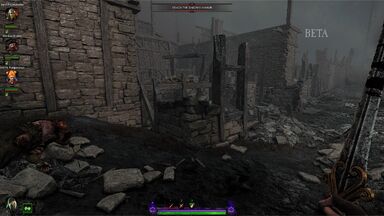 Jump onto the small wall, then again onto the floorboards. The first Tome is hidden behind a low wall in the far corner next to a Chest.
Grimoire 1
[
]
After Rat-catchers Tavern (or Watch Barracks), but before heading up the stairs to the von Finkelmann Residence, the building on the right houses a Grimoire.

Enter through the front door of the building and peer through a window to see an Explosive Barrel. Shooting this barrel will destroy a wall, allowing you to gain access to the Grimoire from the other side of the building.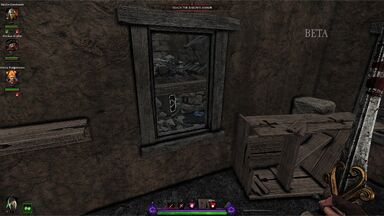 Crouch, and crawl underneath the floor to reach the first Grimoire.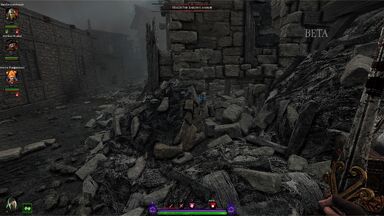 Tome 2
[
]
Once you exit the room with the wine casks, go up a few stairs and immediately turn right into a long corridor.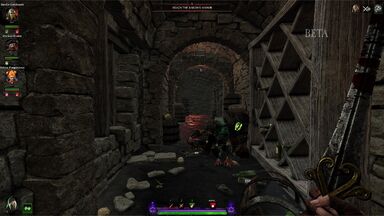 The second Tome is in a hole in the wall at the end of the corridor.
Grimoire 2
[
]
After the Cheese Traders Guild, before you drop down to the event, the Grimoire sits near the top of a house in the market area.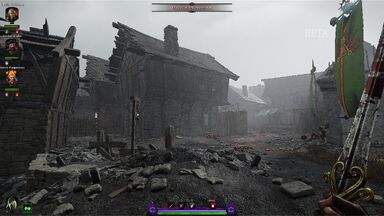 Head around behind the house and jump up the cart and crates to get on top of the lamp post.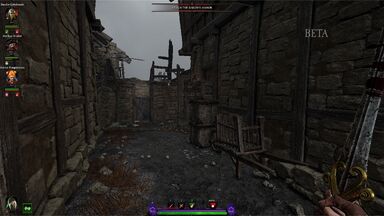 Turn to your left and continue jumping up to reach the second Grimoire.
Tome 3
[
]
During the escape, head up the ramp in the final building (that hasn't been leveled)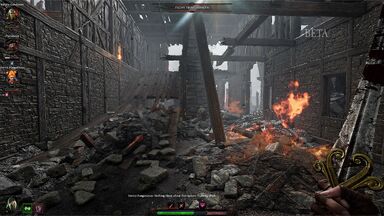 Keep heading straight along the left wall once you have reached the top of the ramp. Then jump around the left wall into the room next to it (you will need to turn mid-air.)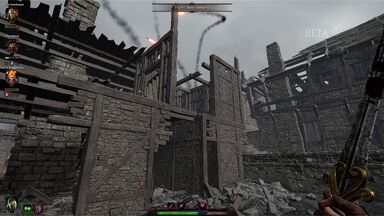 Drop down a hole to the ground floor, grab the third Tome, and Unlock the door to exit.